At Option One Technologies, we understand the unique needs of financial organizations. Our BaaS & DRaaS capabilities are purpose-built to provide firms like yours with the scalability, reliability, and security they need to protect their businesses. In this article, we share five best practices for backup and DR as they apply to modern financial firms. To explore backup and DR solutions tailored to your specific business needs.
Option One Technologies Specializes in Backup & DR for Financial Firms
Backup and disaster recovery (DR) are critical strategic initiatives for any modern business. But they are particularly important in regulated industries like finance; the loss of business and customers' data should a disaster, cyberattack, or other disruptions occur can lead to catastrophic financial losses.
Unfortunately, many financial firms today are not up-to-date on the latest backup and DR rules and capabilities. Many continue to rely on outdated systems or lack meaningful internal processes for when a disaster occurs. This trend is particularly troubling given recent incidents; for example, the finance and banking industry recently experienced a 1,318% year-on-year increase in ransomware attacks, Global Banking & Finance Review reports.
Fortunately, there are comprehensive backup and DR services designed with financial firms in mind. Tailored cloud-based solutions can ensure financial firms minimize downtime, recover from data loss quickly, and greatly reduce the negative impact of disruptions and data loss common in the face of modern catastrophes or cyber attacks.
No matter the case, the responsibility falls to leaders at these firms to put long-term backup and DR solutions into place. In this article, we consider five essential best practices of backup & DR that financial leaders should prioritize for their organizations. We discuss how working with a third-party managed service provider (MSP) can help financial firms achieve industry-leading capabilities in these areas as well.
Getting a Grip on Backup & DR in Finance
A backup and disaster recovery plan, also called a business continuity plan, is a set of procedures that will help financial firms resume operations after a cyber attack or hardware failure that results in the loss of data or other critical infrastructure. In addition to these practical concerns, backup and DR procedures must meet certain compliance measures established by governing bodies including the Financial Industry Regulatory Authority (FINRA) and the Federal Deposit Insurance Corporation (FDIC).
It's often difficult for growing financial firms to keep up with and maintain compliance, let alone apply best practices on a practical level in terms of maintaining operations following an event. Given the complexities associated with modern cyberattacks, macroeconomic disruptions, and even disasters that may result in power loss or damage to physical infrastructure, modern backup and DR plans require sophisticated digital tools that may be out of reach for growing financial firms as well.
But practical aspects are only one dimension where backup and DR are essential; financial firms have a responsibility to protect more than their business data and assets alone. "Personal data is one of the most desirable data types to cyber criminals, as this information can be resold or used for financial fraud," as Security Magazine describes, where financial firms often possess highly sensitive personal data from their customers.
Disasters Impacting Financial Industries Today
"Banks need to be hyper-vigilant as threats grow from both malign and accidental disruption," as Euromoney describes. Types of disruptions that have triggered Backup & DR activities in the finance industry include:
Power outages that affect backup power and cause data loss
Disruptions resulting from macroeconomic events like natural disasters, market downturns, or political instability
Cyberattacks and ransomware incidents that compromise backup solutions, disrupt operations and threaten customer data
Technology failures due to outdated on-premise infrastructure
These threats exemplify not only the need for comprehensive backup and DR plans but also the need for financial firms to work with experienced providers who can help develop and implement cutting-edge and long-term solutions.
Backup & DR as a Service (BaaS & DRaaS)
"Cloud data recovery offers a flexible, cost-effective and scalable option for a disaster recovery plan," as Security Magazine describes. Third-party managed service providers who provide these solutions also can help financial organizations in more robust ways, such as:
backup strategy development
backup technology selection and implementation
data backup monitoring and maintenance
DR test planning and execution
DR procedure documentation
application restoration guidance during an event
and others
With backup and DR as a service, or BaaS & DRaaS, financial firms can have the peace of mind that their backup and disaster recovery plans are up-to-date, comprehensive, and compliant with industry regulations. Financial firms can rely on outside teams to keep these matters in order, even without large backup and DR teams within their own firms.
Backup & DR Best Practices for Business Longevity and Success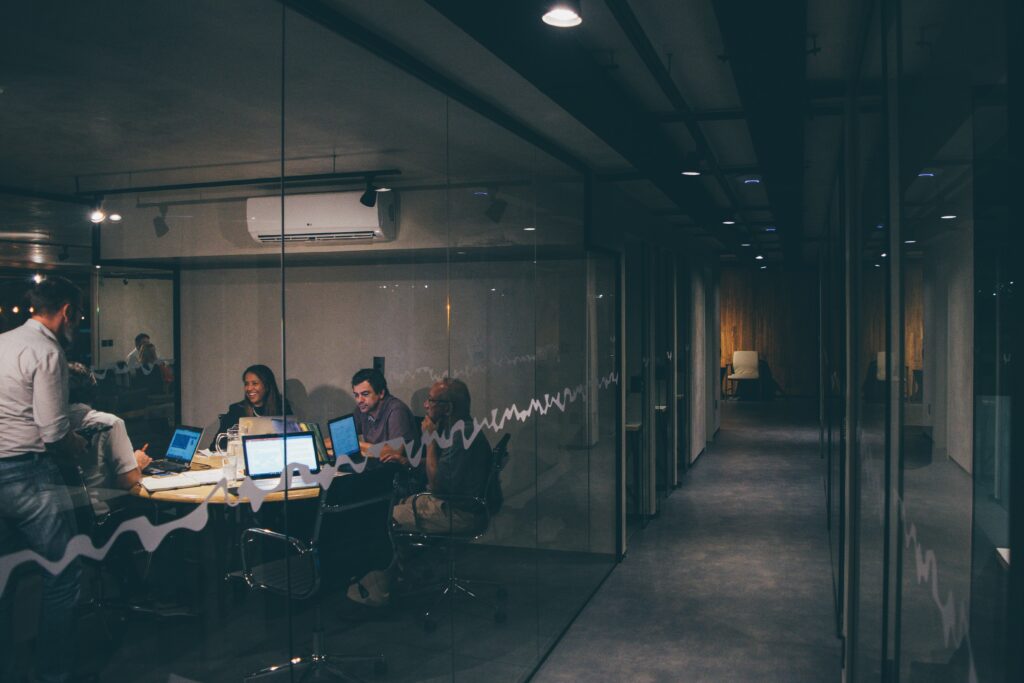 Here we share five best practices for backup and DR as they apply to modern financial firms. Although backup and DR pose unique challenges in finance, by prioritizing these five key essentials, financial leaders can rest assured that their organizations are prepared to respond to even the most severe disruptions effectively and efficiently.
1. Develop a comprehensive backup strategy that meets the needs of your organization and complies with industry regulations. This may involve collaborating with a third-party managed service provider to identify applicable requirements and implement backup solutions that are tailored to your business needs. Begin by assessing your backup environment and identifying any gaps in your current disaster recovery processes.
2. Prioritize backup technologies that are scalable, reliable, and secure. Look for backup solutions that can easily adapt to changing business needs over time, minimize the risk of data loss, and protect your data from unauthorized access or tampering. Cloud-based backup and DR capabilities offered as a service ensure that your backup and recovery procedures are up-to-date, backed by the latest technology, and compliant with industry standards.
3. Regularly test backup plans and procedures, including data backup and disaster recovery technology testing. This will help ensure that backup and DR measures are functioning correctly and enable you to respond effectively in the event of an emergency scenario. Working with a third-party backup amd DR partner can help establish and implement effective backup testing procedures.
4. Stay up-to-date on backup best practices and industry developments through resources like webinars, white papers, and other thought leadership content. This will help you stay informed about potential risks to backup and DR operations and ensure that your backup strategy is compliant with evolving requirements and regulations. These resources are digestible but important, even as your third-party provider supports your backup and DR capabilities. Regulatory bodies such as FINRA and FDIC may have resources available, as well as private companies or industry thought leaders who specialize in this area.
5. Work with a trusted managed service provider who has the expertise and capabilities to help you implement backup and DR best practices effectively and efficiently. By partnering with a reputable MSP, financial organizations can benefit from the guidance and resources they need to create backup and DR plans that are tailored to their specific business needs and goals.
Protecting Your Firm and Customers Today, and Tomorrow
No matter your line of business, protecting your organization from disruptions is critical to maintaining business longevity. BaaS & DRaaS is the fastest, most effective way financial firms can rest assured that backup and recovery measures are always up-to-date, efficient, and in compliance with industry standards. Now, the level of adoption of DRaaS is only increasing: from 39% of all firms in 2016 to 53% of all firms in 2019 as "The level of adoption will certainly increase in the future," TechTarget reports.