Cloud-native IT infrastructure yields unprecedented benefits for financial institutions (FIs). These include hedge funds, capital management firms, and others willing to transition away from cumbersome on-premises IT infrastructure and capabilities. But not all FI leaders have a grasp on the best way to adopt a cloud-native approach, let alone yield the operational, performance, and cost benefits cloud-native applications and infrastructure can provide. Only 13% of financial-services leaders have half or more of their IT in the cloud today, a recent McKinsey survey reports.
Fortunately, there are proven methods for adopting a cloud-native approach that can yield these benefits for financial firms, no matter their size. In fact, a cloud-native approach is well-suited for both growing firms as well as enterprise organizations.
This article identifies the barriers and opportunities when embracing a cloud-native approach in financial services—whether you're transitioning from legacy IT resources or adopting new IT resources for the first time. As we will find, cloud-native environments are available to any organization whose leaders are able to align their core objectives with cloud-native capabilities.
What is a "Cloud-Native Approach"?
According to Gartner, "Cloud-native refers to something created to optimally leverage or implement cloud characteristics." Just as a mobile app is optimized to perform on a mobile device, cloud-native applications are optimized to perform in cloud environments and on cloud infrastructure as opposed to on-premises or similar legacy IT infrastructure.
The core advantage of a cloud-native approach is that cloud capabilities are delivered as a service. This frees companies like financial firms from housing and managing cumbersome IT equipment, infrastructure, and software themselves—such as server hardware, enterprise cybersecurity capabilities, and others. Instead, providers who specialize in cloud services can optimize these capabilities, improve them over time, and streamline deliver of their capabilities via a Software-as-a-Service (SaaS) format.
Characteristics of Cloud-Native Environments
Countless applications and processes now reside in cloud environments, even for organizations who have not adopted a true "cloud-native approach." As opposed to adopting a single or several disparate services (e.g., a cloud storage provider alone), this strategy is characterized by a more holistic adoption of cloud for IT capabilities.
As Forrester describes, "The term 'cloud native' can refer to any technology specific to cloud," but it especially applies to "open-source infrastructure that orchestrates containerized applications at scale." Key characteristics of cloud-native environments include:
Elasticity: cloud-native apps can adjust their resource consumption on cloud servers as needed, from adding extra memory or disk space to deploying new cloud nodes. This results in better performance and a more cost-effective cloud service.
Automation: cloud-native environments are optimized for automated processes such as "continuous delivery," in which code changes are deployed as soon as they are committed to cloud repositories. This eliminates manual processes and reduces cloud service costs.
Resilience: cloud-native apps are designed with "fault tolerance" in mind, meaning that cloud nodes can fail without disrupting cloud services or user experience. This is especially important for financial firms using mission-critical cloud services.
"Containerization": cloud-native apps are "containerized" and hosted on cloud servers. This means that cloud nodes contain only the resources needed for cloud services instead of containing an entire cloud server's resources. This reduces cloud resource consumption and costs.
Ubiquity: cloud-native apps are designed to run on cloud servers located anywhere in the world; they can span multiple cloud services simultaneously. These capabilities ensure financial firms can access their IT resources from any location or environment.
Security: With the support of a cloud provider that specializes in financial services, cloud-native environments can be secure and compliant with financial regulations. Security measures such as encryption, data privacy, and "zero trust" access control can protect user credentials and a firm's mission-critical assets.
Industry Use Cases for Cloud-Native IT
In a moment, we will review some of the barriers and opportunities for financial firms seeking to adopt a cloud-native approach. But first, let's consider some finance industry use cases for cloud-native IT infrastructure. For example:
Trading and capital management firms are using cloud-native technologies to reduce time needed to find and analyze market trends, build models, and execute trades. Cloud-native applications can also be used for algorithmic trading, providing an even greater level of automation for financial firms.
Hedge funds are turning to cloud-native infrastructure to monitor risk, deploy automated trading strategies with greater accuracy and speed, and comply with regulatory requirements.
Cloud-native applications can help financial firms develop new financial products, such as digital payment and banking systems.
A 2021 Forbes article notes how cloud-native infrastructure enabled one financial firm to adopt a wide variety of new third-party data sources; it helped them "make more meaningful decisions regarding product and service differentiation that led to a 25% increase in new clients and reduced attrition by 15%."
Together, these use cases illustrate how cloud-native applications and cloud infrastructure can yield a wide variety of benefits beyond what's possible with legacy on-premises resources.
Overcoming Barriers to Cloud-Native IT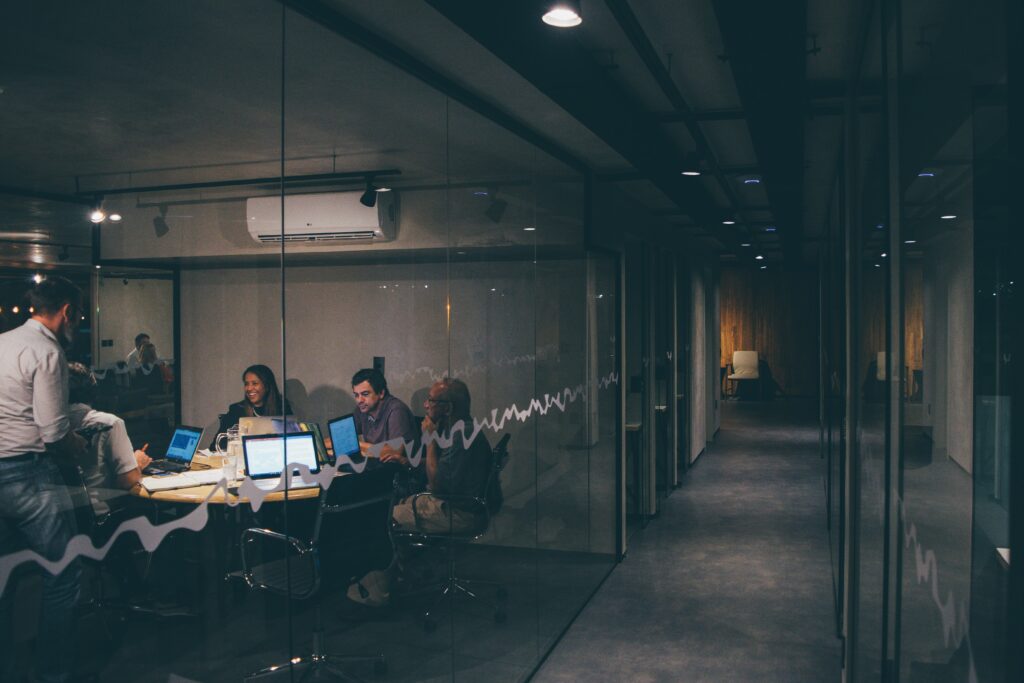 Although a cloud-native approach may seem straightforward conceptually, it's in adopting that approach that most financial firms run into roadblocks. "The initial cloud adoptions were lift-and-shift efforts, essentially shuttering an on-premises data center for a much, much bigger one in a hyperscale cloud provider," describes Forrester. "Users' efforts to tap cloud power was still mediated by decades-old compute infrastructure based on virtual machines; [now], cloud-native computing radically changes that picture."
Fortunately, there are steps IT leaders at financial firms can take right now to start on their journey towards fully-realized cloud-native IT infrastructure for their organizations. Here are three initial steps to becoming a cloud-native financial firm.
Step #1: Determine the specific capabilities you would like your cloud-native infrastructure to support.
In addition to adopting new capabilities, existing applications and resources that your on-premises infrastructure supports may need to be re-architected. Make sure you have a clear view of the applications, services, and capabilities your organization will need to either replace or adopt for the first time before starting on your migration journey.
Step #2: Assess cloud-native service offerings to determine which will best meet your requirements.
Partnering with a leading provider of cloud-native infrastructure—especially a provider that specializes in cloud solutions for financial firms—ensures you connect with leading expertise on both cloud-native capabilities and the specific needs of your business.
Step #3: Partner with a provider on an implementation plan for your new cloud-native environment.
Once you've determined the cloud-native applications and services you need, determine what resources, skillsets, and personnel will need to facilitate a successful cloud migration. Working with a specialist in cloud-native services for financial firms will ensure you have the right resources on hand as you work to transition from on-premises to cloud-native infrastructure.
Undeniable Progress Among FIs
Cloud-native infrastructure unlocks unprecedented capabilities, performance, and cost savings in the financial services sector. Perhaps that's why over half of financial institutions expect to shift at least half of their workloads to the public cloud over the next five years, as McKinsey describes. Starting an internal discussion about cloud-native IT infrastructure is the first step towards taking advantage of these resources in an increasingly competitive digital landscape.
Partner with Option One for Your Cloud-Native Environment
Option One Technologies is a cloud-native infrastructure partner for FIs of all sizes, all over the globe. Contact us directly to learn more about how we can revolutionize IT capabilities for your financial firm.